TMNZ now offers a read-only view of our dashboard that allows users to look at arrangements and tax balances without fear of mistakenly changing anything important.
A member of a tax firm or a taxpayer can view quotes, transactions and balances as part of this new permission functionality. But more importantly, users with this type of access are prevented from creating or editing anything inside the dashboard.
Here's what has changed and how you can set this permission status.
A new status when viewing users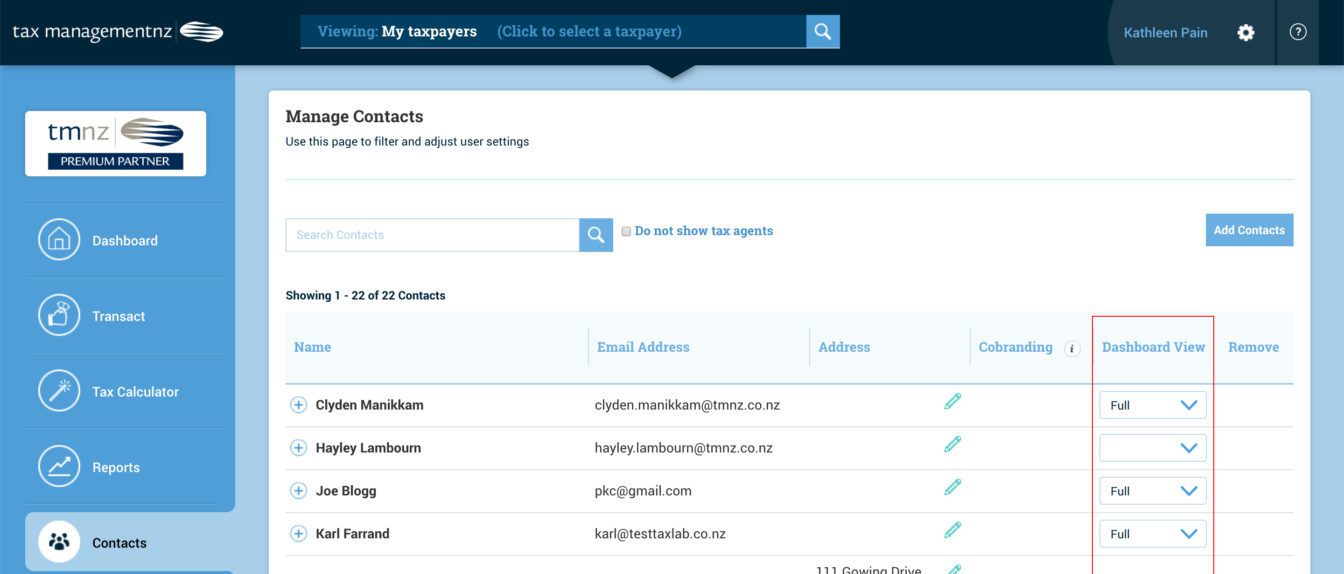 Current dashboard users will notice when viewing contacts that the dashboard view – and hence their permission status – can now been seen and edited.
Changing existing contacts
Dashboard users can update a user to read-only by selecting the drop-down from the dashboard view column and selecting the new permission.
Adding new contacts
When adding a new user, you now have the option to select and set the dashboard view status if an invitation email is sent to the new user.
Logging in as a read-only user


When a read-only user logs in to the dashboard, they have a modified view. To easily see transactions, the activity centre shows the status of quotes, confirmed arrangements, completed transactions and balances.
This is the core component of the functionality we wanted to deliver, allowing access to information efficiently and effectively.