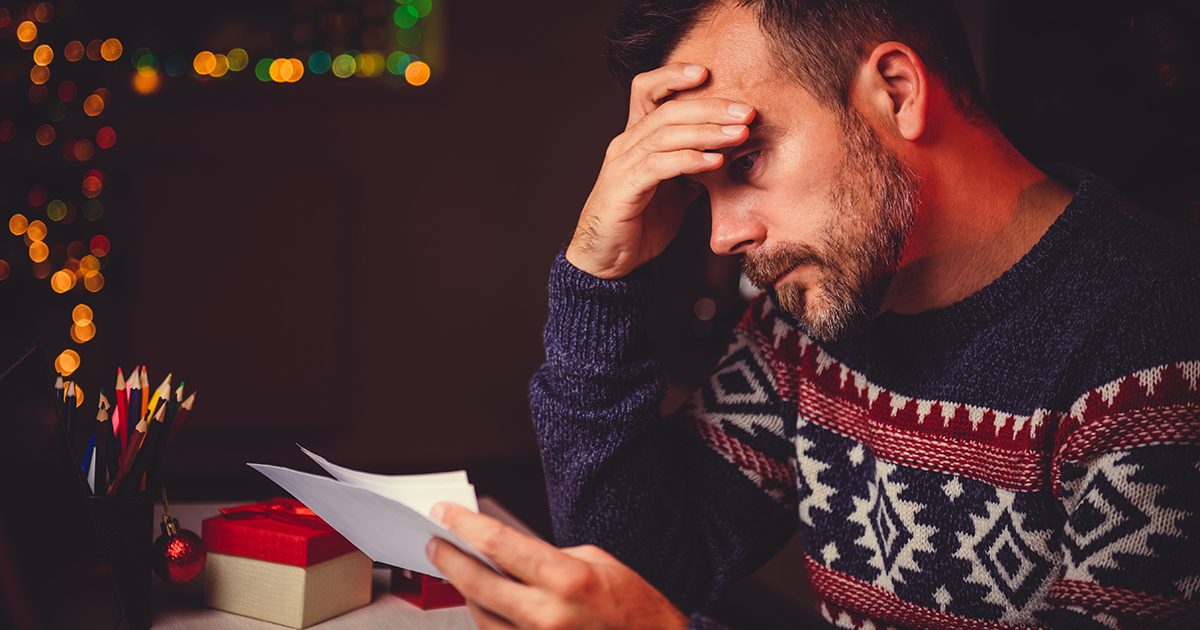 Where is IRD's Christmas spirit?
It's a question many business owners often find themselves asking in December.
The reason this thought occupies space in their minds is simple. On 15 January, IRD expects many to pay their second instalment of provisional tax for the 2018-19 income year. They also gleefully await a GST payment.
Now two tax payments due on any given day is never ideal. But the timing of this double whammy sucks.
That's because this is generally a month when cashflow can be difficult. Findings from Xero's Small Business Insights are a testament to that. They show January 2018 was the weakest month, with only 38.6 percent of respondents being cashflow positive.
Another problem is tracking down an accountant during this time. Chances are they have shut up shop as well.
It's important you do not ignore your tax obligations. IRD charges interest of 8.22 percent and late payment penalties if you do not pay on 15 January.
However, you need not let a state of panic take over or feel overwhelmed. There's an IRD-approved service that provides businesses with greater flexibility around paying provisional tax should they require it. More on that shortly.
You also have time to get your cashflow in order between now and Christmas to avoid any problems with IRD.
Manage cashflow: Pay provisional tax when it suits you
If it comes down to a choice of paying GST and provisional tax on 15 January, here's what to do. Pay the former and use an IRD-approved tax pooling provider such as TMNZ to take care of the latter.
Tax pooling lets you:
Defer the full provisional tax payment due to a later date or…
Chip away at what you owe in instalments.
The provider's interest is up to 30 percent cheaper than IRD's. Their rate is also cheaper than an unsecured loan, business overdraft or small business loan. It does not require any security. Approval is guaranteed.
Tax pooling also eliminates IRD late payment penalties.
The small things can make a big difference to managing cashflow
Here are some other things I am sure many of you will do to get your cashflow in order to get through January.
1. Do a budget and cashflow plan
The key to managing cashflow is identifying issues before they become, er, issues.
Start by reviewing the books and making sure they're up to date. This will help establish your current cashflow position. From there, put together a forecast and budget to determine what you need to cover costs during the holiday period. This is important if it's going to be a few weeks before you start earning income again.
2. Chase, chase, chase
Go through your debtors' ledger to see if anyone who owes you money can settle their account early. Consider offering a discount to encourage them to do so. Be vigilant and chase any outstanding payments.
If you owe suppliers money, see if you can come to an arrangement to pay them later.
3. Seek professional advice early
Finally, don't leave it until the last minute to chat with your accountant. That's how a problem can morph into a crisis.
Be sure to discuss any issues relating to cashflow and 15 January tax obligations. Mention tax pooling too. A good advisor will work with you to achieve a desired outcome.
As New Zealand's largest tax pooling provider, TMNZ offers two options to manage cashflow. They are Flexitax® and Tax Finance. For more information, check out our FAQs. Alternatively, phone 0800 829 888 or email our Client Services team if you have any further questions .