We're proud to invest 100% of our profits in Whakatupu Aotearoa Foundation to help the environment and community. We have a shared goal to help build a better Aotearoa and make a difference to our people and planet. Discover how working with TMNZ enables us to achieve our goals.
Nearly 20 years after we broke the mould as the world's first tax pool, we're reimagining what it means to be a purpose-driven business by investing our profits back into the people and environment of Aotearoa through the Foundation.
In 2003, TMNZ was born, from a desire to help improve the tax environment for New Zealanders. Our founder Ian Kuperus created the first ever tax pooling intermediary in April that year, becoming the first mover in an innovative, uncharted industry.
Our company has evolved significantly since then.
Now operating a pool of up to $10 billion, we have supported more than 100,000 taxpayers. Over the decades, we have helped countless businesses and sole traders better manage their Inland Revenue tax payments, making the provisional tax system easier for New Zealanders to navigate.
Aside from driving tax innovation, philanthropy has always been a significant part of our story. Here's how it has informed our past, and how it will influence our future.
Our history of giving
In the early days of TMNZ, our founders Ian and Wendy Kuperus had a strong philanthropic vision; to support organisations reaching communities across Aotearoa, making a difference in the lives of New Zealanders. For many years they donated significantly through their private charitable foundation, sharing the stories of impact with people along their journey.
Ian and Wendy stepped back from the day-to-day running of our business in 2011, but over the past 11 years, their ambition to make Aotearoa a better place has strengthened. With the growing pressures on our environment and social challenges in our communities, their goal of making an impact has grown.
As more people and businesses join our tax pool each year and our business continues to grow, we have increased our efforts to ensure we make a difference with our profits and benefit New Zealanders for generations to come.
In 2020, Ian and Wendy decided they would commit the profit of the business to Whakatupu Aotearoa Foundation to support philanthropy and charitable initiatives. They wanted to enable TMNZ to help drive change in New Zealand and create something that would leave a lasting legacy, addressing some of the key issues facing our country.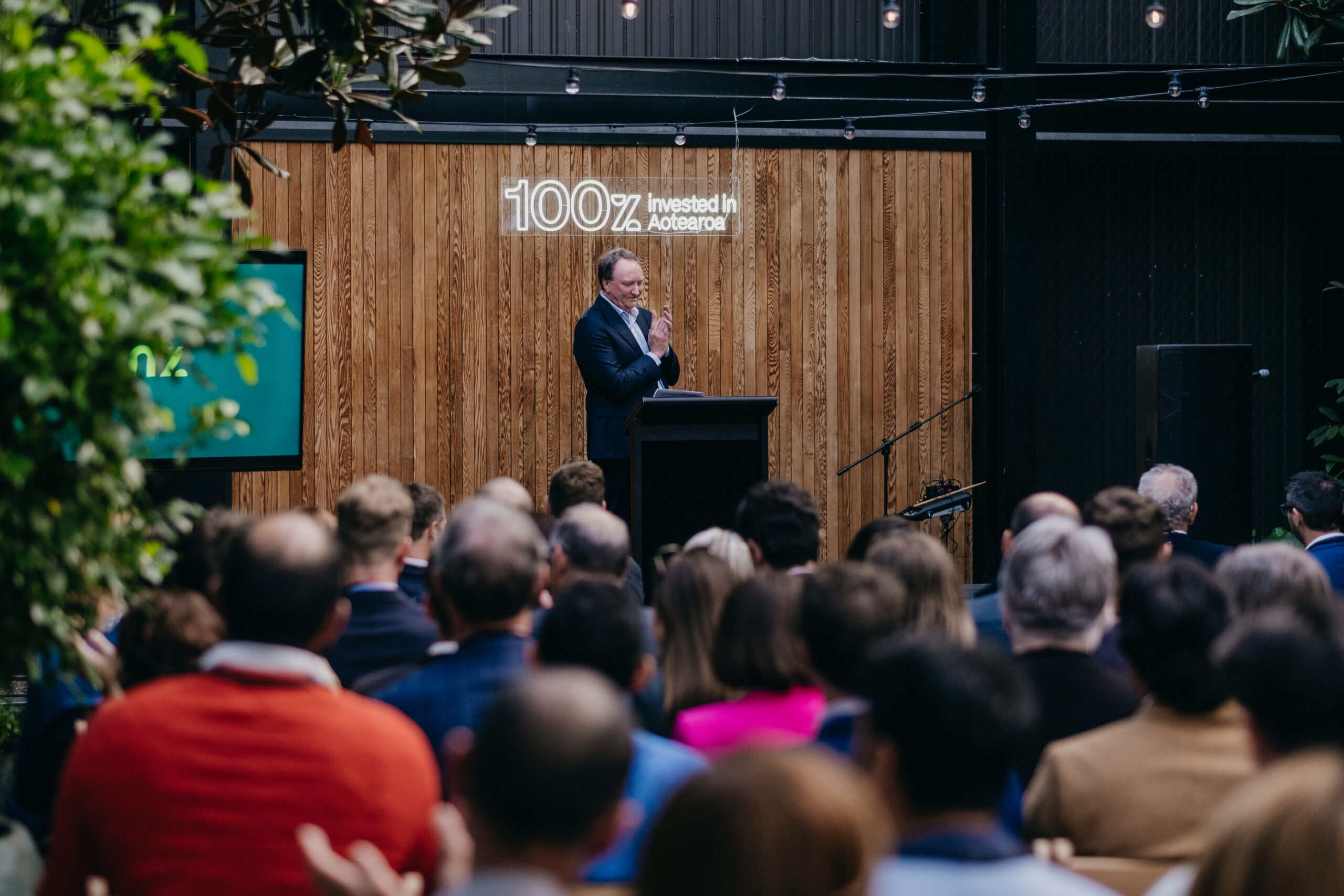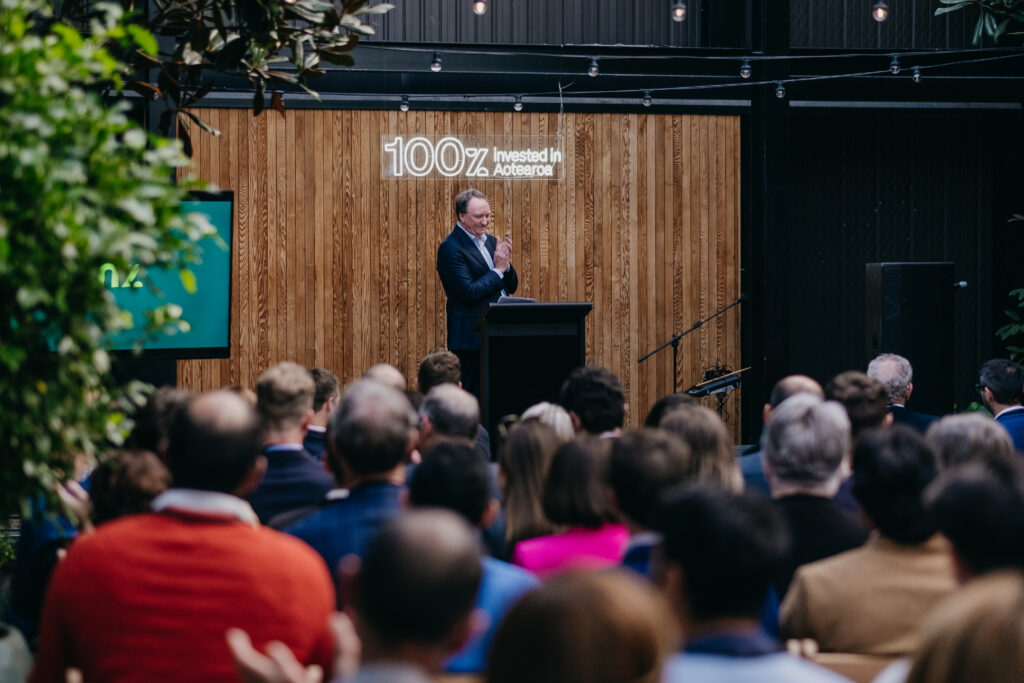 How Whakatupu Aotearoa Foundation works
Whakatupu Aotearoa Foundation was established in 2020 to continue the great work of our founders. All of TMNZ's profits are directed towards Whakatupu Aotearoa Foundation to support philanthropic and impactful initiatives, and our goals and objectives as a business and Foundation are more closely aligned than ever. Everything we do as a company is designed to give back to New Zealand.
The Foundation and TMNZ have a vision for a restored and thriving Aotearoa. Our business generates profits and resources that go towards these strategic philanthropic endeavors. Our people are all engaged in this purpose every day.
Everyone who works at TMNZ is connected to our purpose and the work of our Foundation. Our people know that alongside their day job of making tax more flexible for Kiwis, we have an underlying objective to make a difference to our nation's future.
Climate change is a significant focus area for the Foundation. We are seeing rapid changes to our environment that pose a threat to our future, our people and our ecosystems. The Foundation also strives to help marginalised and disadvantaged communities, which are more significantly impacted by our nation's challenges, including the threat of climate change.
Whakatupu Aotearoa Foundation invests in projects that are designed to create lasting impact for our environment and communities. The Foundation seeks to ignite ideas that may not otherwise have been realised and its support is both financial and strategic. People working for the Foundation offer guidance and connect projects to external skills through the Foundation and TMNZ's broad network.
Whakatupu Aotearoa Foundation is inspired by the entrepreneurial spirit of TMNZ's founders. As the first tax intermediary in the world, TMNZ took risks to get where it is today, going to places where none had gone before. The Foundation promises to do the same, and help to accelerate change as quickly as possible to tackle complex issues.
How does the Foundation do things differently? By making catalytic investments to help set up projects and platforms such as Live Ocean Foundation. Having seen first-hand through their sailing careers how interconnected the world is through the ocean, and realising the critical need to look after it, yachtsmen Peter Burling and Blair Tuke founded Live Ocean Foundation.
It partners with exceptional New Zealand scientists, innovators and communicators to scale up action for a healthy ocean. New Zealand has the world's fourth largest ocean area, yet only 0.4% is protected. Oceans are one of our greatest allies in the fight against climate change and we must do more to look after them. Whakatupu Aotearoa Foundation has been supporting Live Ocean from its early days to achieve its goals.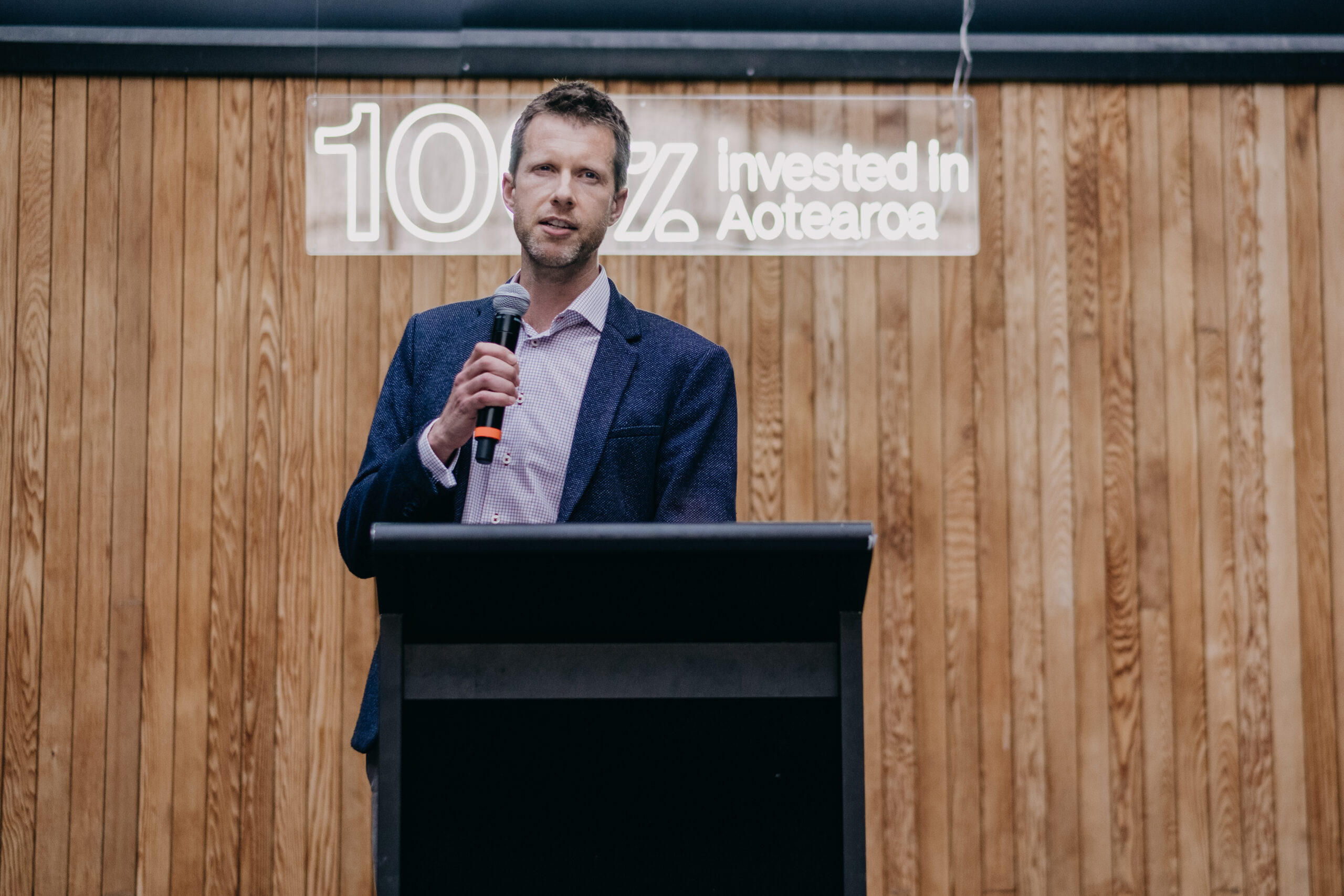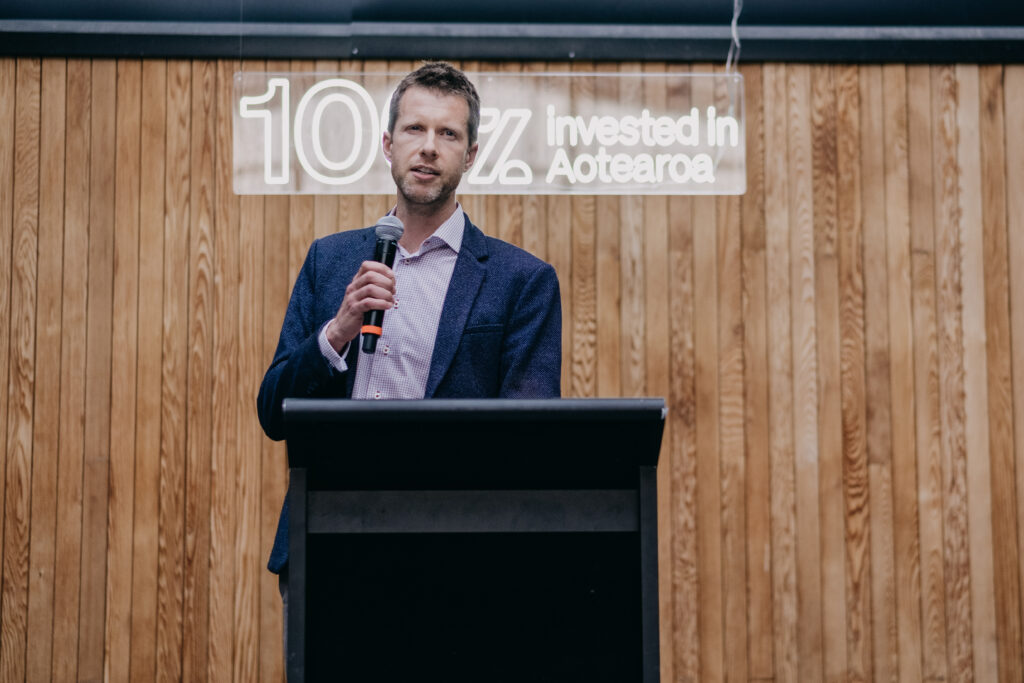 Purpose for our people
We're proud to be a purpose-led business, investing in our people, clients, communities, and the environment. Our purpose is underpinned by our core values; be socially conscious, be the change, collaborate and connect, and make it easy. 
Increasingly, people are looking for purpose in their work, and we are proud to offer each of our employees the chance to donate $1,000 to a registered charity of their choice every year. It's a small gesture that makes a big difference — our people can personally direct funding to a charity that has affected their lives, or the lives of loved ones.
We give autonomy to our people, enabling them to engage in philanthropy from a personal level and contribute to causes that are meaningful to them, as well as supporting Whakatupu Aotearoa Foundation through their everyday work at TMNZ. The initiative has helped us to learn more about our people and what is important to them as we continue to embed philanthropy into our company.
Becoming more sustainable
In line with our goal to build a restored and thriving Aotearoa New Zealand, at TMNZ and Whakatupu Aotearoa Foundation we have turned the spotlight on ourselves over the past year to deliver a holistic approach to sustainability.
Earlier this year, we moved our headquarters in Auckland to a state-of-the-art sustainable office on 23 Customs Street, putting the environment and our people at the heart of the design.
During the year leading up to the move, we developed our sustainable new headquarters with consideration for climate change, environmental impact and waste mitigation, as well as providing a welcoming space for our people, and clients, and partners of TMNZ and the Foundation.
Engagement sessions with our employees ensured that everyone was involved in the moving process. Every aspect of the design, from flooring to furniture, was chosen with sustainability in mind, with recycled and reused materials incorporated throughout,
The vision was made a reality on moving day in March as we moved into our new home. TMNZ and Whakatupu Aotearoa Foundation have a continued commitment to reducing our environmental footprint, cutting down on waste, and finding new ways to improve on sustainability.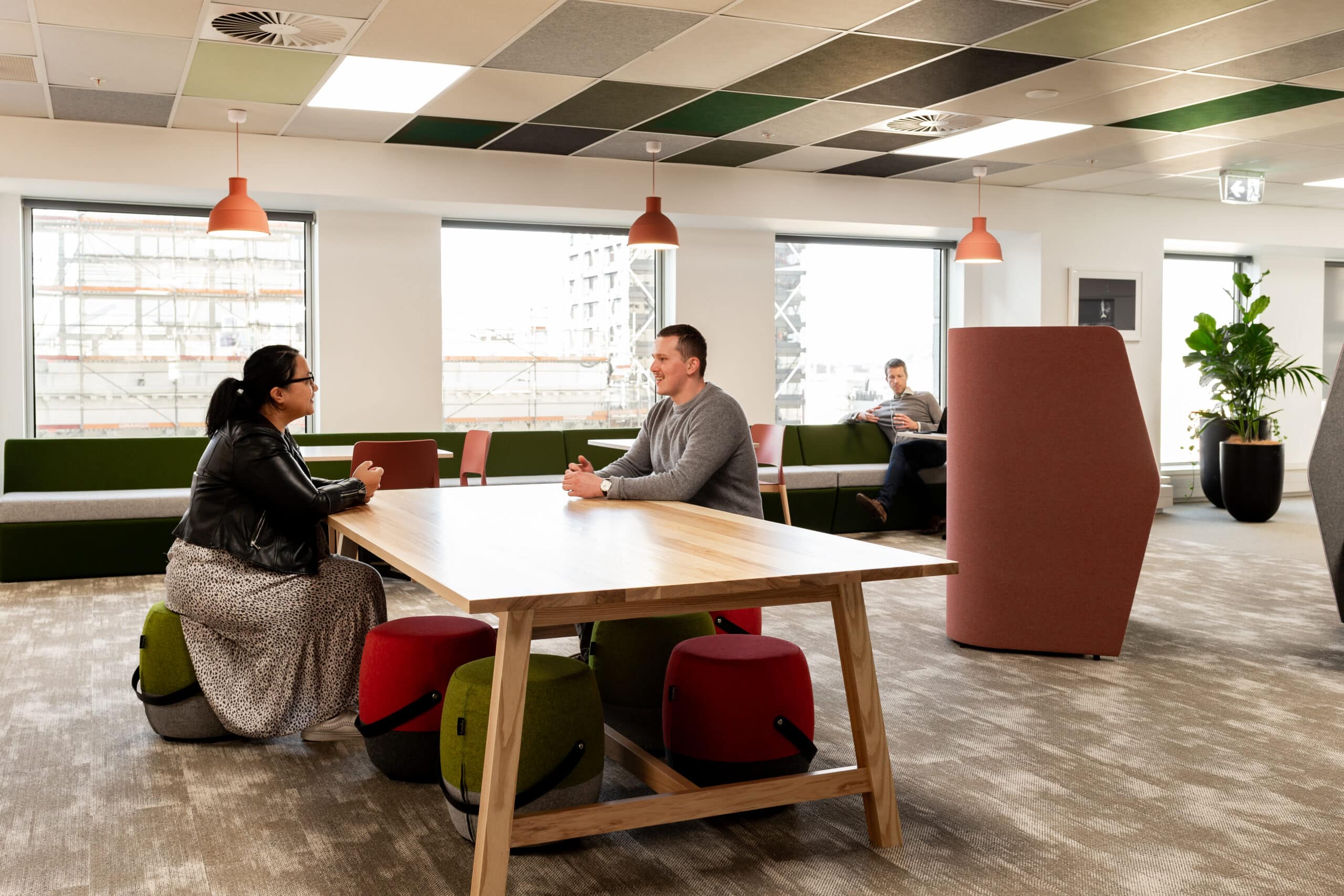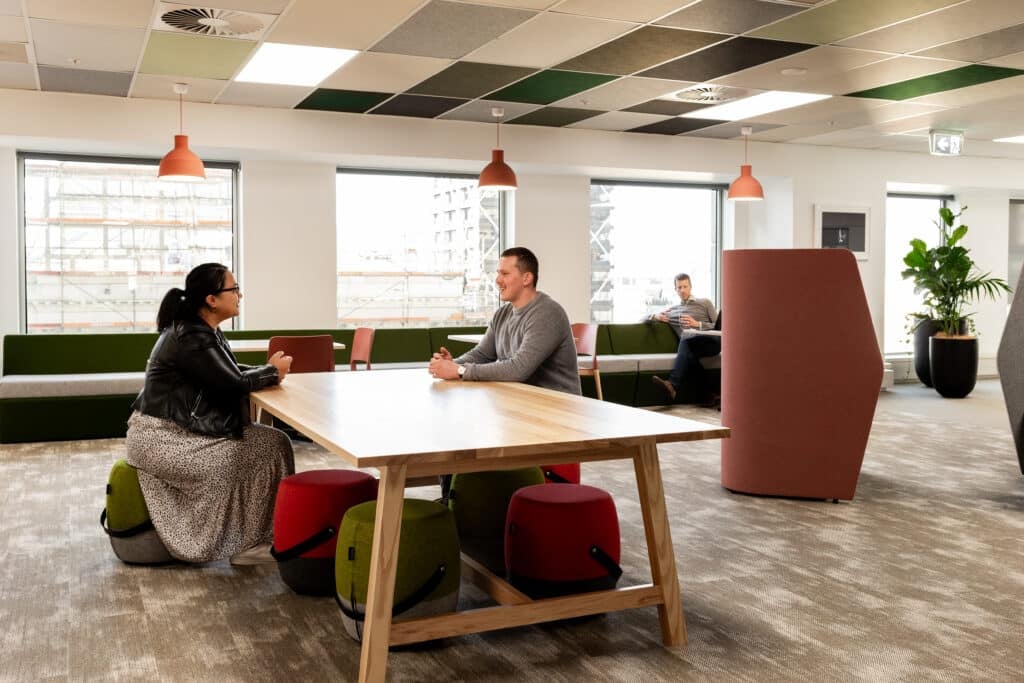 Relentless innovation
True to our values back in 2003, TMNZ remains relentlessly focused on tax innovation and making life easier for our clients. Technology will continue to drive innovation and enhance our services in the years to come.
Our business is in transformation mode, and we will continue to explore new ways to meet our clients' growing demands.
Already this year, we have introduced Inland Revenue integration for our clients, with the help of Reckon/APS, and sustainable e-signature provider Good Sign. Further innovation is on the way.
We have been selected by Ministry of Business, Innovation and Employment as delivery partner, for the R&D Tax Incentive In-Year Payments Scheme. New Zealand businesses performing eligible R&D will soon be able to access R&D Tax Incentive credits much earlier, with the introduction of in-year payments in 2023. We are excited to be part of a solution that will help R&D companies doing great work to grow our economy.
100% invested in a better Aotearoa
By delivering a great service to our clients, making a profit, and donating to Whakatupu Aotearoa Foundation, we can help to tackle environmental and social challenges, putting our country in a stronger position to face the future with confidence.
Our goal to deliver the best tax solutions for Kiwis won't change. But the impact we can make will. Whether it's delivering flexible tax services to our clients, or working with charitable partners to drive change across Aotearoa, both TMNZ and the Foundation are committed to making a positive impact.
By investing our profit back into the Foundation to support its initiatives for the environment and community, our clients, our business, and our Foundation are all in it together.
Carl Vink, Chief Executive of Whakatupu Aotearoa Foundation, says: "It is an exciting journey, that we all are on across TMNZ, the Foundation and our project partners. We are united by taking on the biggest challenges facing our nation. There is no better motivation."

"This is such a unique opportunity to make a difference and infuse the goals of the Foundation into TMNZ," adds Chris Cunniffe, Chief Executive of TMNZ. "Our business is fully invested in our country."